Welcome to" the hempest handcrafted soap company's" website.



About 'the hempest'... We produce the finest in handmade bath and skin care products, using quality hemp seed oil in our hemp soaps,hemp lotions, hemp lip balms, hemp creams, hemp massage oils and of course our hemp baby products.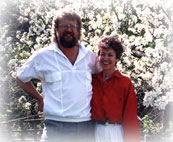 Who are we? "We" are Koreann McCready, the creator & producer of our quality products and packaging. Koreann's husband and partner, Bob Kurulok, picks up supplies, delivers orders and completes other tasks on his "to do" list!
We are a small home-based business located alongside a babbling brook in the small West Kootenay city of Trail, BC Canada. We create and hand mix all of our products, and test them on friends and family before they go on the market.